New York Association of Realty Managers
Associate Member Listing
Stark & Stark
Stark & Stark offers a full range of legal services for businesses and individuals. Our attorneys are supported by a staff in excess of 200, who are dedicated to providing the highest level of service to each client. The firm attributes its growth and continued success to the dedication and quality legal representation provided by its attorneys and staff.

Contact:
David Byrne
1 Penn Plaza, Suite 2130
New York NY 10119
Phone: 212-279-9090
Fax: 212-279-9113


---
Technical Construction
Technical Construction is committed to providing owners, architects, and engineers with cost effective solutions applicable to the construction or repair of all structures. We have on very simple powerful concept once we set our sights on a goal - nothing stands in our way! Each job you do with us will deliver 100% satisfaction. That is our bottom line.

Contact:
Ellen Sollitto
750 Huyler Street
Teterboro NJ 7608
Phone: 201-288-4444
Fax: 201-288-4448


---
Time Warner Cable
Entertainment, up-to-the-minute information and cutting edge technology, delivering service to over one million customers. We guarantee on-time appointments and 24 hour customer support. Our city-wide fiber upgrade is designed to deliver hundreds of programming choices and high-speed internet service via our Road Runner modem venture.

Contact:

120 East 23rd Street
New York NY 10010
Phone: 212-420-5522
Fax: 212-420-4810


---
Total Restoration
Total Restoration, Inc. offers over a quarter century of experience restoring structures, residences, and possessions from the following types of damage. Water Damage | Fire Damage | ""Puffbacks""/Boiler Explosions | Mold and Asbestos Abatement

Contact:
Dennis Lombardi
285 Post Avenue
Westbury NY 11590
Phone: 516-333-5333
Fax: 516-333-5489


---
Tower Recycling Systems


Contact:
Maria Lacca
3043 Ridge Avenue
Egg Harbor Township NJ 8234
Phone: 609-442-4275
Fax: 609-641-1926


---
U. S. Energy Group
Reduce fuel-use across an entire building portfolio with: USE-Controller EMS (Energy Management System); USE Manager: Online energy monitoring, control, and fuel-use analysis; The patented Verifier Fuel Gauge, prevents oil theft, tracks inventory, and monitors use.

Contact:

78-40 164th Street
Fresh Meadows NY 11366
Phone: 718-380-1004
Fax: 718-380-1432


---
VERTICAL SYSTEMS ANALYSIS, INC. (VSA)
Vertical Systems Analysis, Inc. (VSA) is a fully-licensed engineering and consulting firm based in Manhattan, New York. We specialize in Vertical Transportation (elevators, escalators, lifts, dumbwaiters etc.). VSA provides engineering, design, traffic analysis, consulting, inspections, maintenance and modernization audits, evaluations and forensic services to our clients. We have the resources to handle new construction as well as modernizations and esthetic enhancements for various budgets.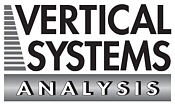 Contact:

322 Eighth Avenue, Suite 201
New York NY 10001
Phone: (212) 989-5525
Fax: (212) 989-6860


---
Ver-Tech Elevator Co., Inc.
With Ver-Tech your next elevator will be safe & reliable

Contact:

100-01 91st Avenue
Queens NY 11418
Phone: 212-375-1900
Fax: 718-850-9533


---
WIRECRAFTERS INC.
Tenant Storage Lockers manufactured by Wirecrafters generate income for the building while adding an amenity for residents. Our local rep is available for free a site evaluation, layout design, or proposal.
Contact:
Butch Sermones
6208 Strawberry Lane
Louisville KY 40214-2900
Phone: 1-800-626-1816
Fax: 1-502-361-3857


---
West New York Restoration of CT, Inc.
West New York Restoration of CT, Inc. was founded in 1984 by Principal Alfred Gallichio with the goal of providing high-quality contracting services in the field of exterior restoration, roofing and waterproofing.

Contact:
Alfred Gallichio
1800 Boston Road
Bronx NY 10460-4909
Phone: 718-617-5257
Fax: 718-617-5255


---
Yardi Systems, Inc.
Yardi Systems has been committed to the design, development and support of real estate investment management and property management software for nearly 30 years. With its Yardi Multifamily Suite, Yardi Commercial Suite and Yardi Investment Suite, the Yardi Voyager system is the most comprehensive single real estate management platform on the market today. Yardi serves clients around the world from offices in Asia, Australia, Europe and North America.

Contact:
Richard Malpica
Eastern Region Office
1 Underhill Road
Glen Head NY 11545
Phone: 516-609-6000
Sales: 800-899-7591
Fax: 516-609-6053


---
Result Page: 1 2 3 4
Show All