New York Association of Realty Managers
Associate Member Listing
METRO ENERGY GROUP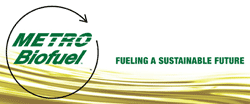 Contact:
Robert Leavy
500 Kingsland Avenue
Brooklyn NY 11222
Phone: 718-383-1400
Fax: 718-383-9565


---
National Cooperative Bank/NCB
NCB, FSB (NCB), a federally- charted savings bank is the only bank in the United States dedicated to delivering nationwide banking products and solutions to cooperatives and other member-owned organizations throughout the country. Serving both rural and urban neighborhoods, NCB is a leader in supplying grocery, health care, education and housing solutions to the nation's communities that are most in need. What makes NCB unique is that the bank was created to address the financial needs of an underserved market niche – people who join together cooperatively to meet personal, social or business needs, especially in low-income communities.
Contact:
Jay DiResta
250 Park Avenue #900
New York NY 10177
Phone: 212-808-0880
Fax: 212-808-4396


---
NATIONAL MECHANICAL SERVICES, LLC.
24/7 Service & Installation on all your Oil / Gas Boiler / Burner needs.

Contact:

137 29th Street
Brooklyn NY 11232
Phone: 718-369-2810
Fax: 718-369-2811


---
NATIONAL MAINTENANCE


Contact:
Richard Cuccia
82 Cantiaque Road
Westbury NY 11590
Phone: 516-338-6639
Fax: 516-338-6678


---
New York Heating Co.


Contact:
Butch
354 Humboldt Street
Brooklyn NY 11211
Phone: 718-782-3894
Fax: 718-963-2642


---
New York Plumbing Heating & Cooling
All phases of plumbing, heating, cooling and fire suppression systems. From a stopped-up sink to a broken sewer line, a leaky faucet to a broken water main. Experts in areas of heating, electrical controls, fire sprinklers/standpipe, repairs, tests, installations and maintenance.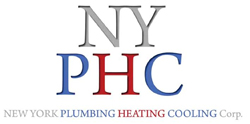 Contact:
Greg Quatlander
87-71 Lefferts Boulevard
Richmond Hill NY 11418
Phone: 718-441-6800
Fax: 718-849-2905


---
Nouveau Elevator Industries, Inc.
Elevator preventive maintenance service, modernization, repair, new installation and code compliance. Servicing commercial, residential and institutional facilities throughout New York City, Westchester, Long Island and New Jersey.

Contact:

74 Cayler Street
Brooklyn NY 11222
Phone: 718-349-4770
Fax: 718-349-4785


---
Nu Bath Inc.


Contact:
John Fred


Phone: 516-779-2963
Fax:


---
Pealrgreen Corp.
We offer a full-line of building maintenance, contractor and industrial supplies. Founded in 1934, our specialties include hardware, janitorial, garbage bags, tools, plumbing, electrical, and green seal products. Our 13 trucks service the Tri-State area with next-day delivery. Our prices are very competitive.

Contact:
Ken Nadel
30 Pine Street
New Rochelle NY 10801
Phone: 914-636-0505
Fax: 914-636-8951


---
Pepco Energy Services, Inc.
Pepco Energy Services, Inc., a wholly owned subsidiary of Pepco Holdings, Inc.,(NYSE:POM), provides commercial, institutional, government and industrial customers with comprehensive energy management solutions, and contracts for the supply of electricity and natural gas.

Contact:
John Manley
561 Acorn Street
Deer Park NY 11729
Phone: 631-940-1030
Fax: 631-254-0597


---
Phoenix Bridging Inc.


Contact:

132 Sutton Street
Brooklyn NY 11222
Phone: 718-963-9303
Fax: 718-963-9556


---
The Platinum Energy Group
Bain Mechanical/SNS Energy
Platinum Energy Group and its subsidiaries; Bain Mechanical, Platinum Plus and SNS Organization define what it means to be an integrated energy solutions provider. For more than 40 years they have delivered energy saving solutions to their clients in the NYC Multifamily community. Their core services include boiler repair/replacement, DHW design and install, BMS integration, Energy Efficient Lighting, gas conversions, steam to hydronic conversions and the sale of natural gas. Platinum Energy Group: Identifying Opportunities/recommending technologies and exceeding expectations.

Contact:

266 Bangor Street
Lindenhurst NY 11757
Phone: 631-691-1700
Fax: 631-691-1711


---
Plymouth Energy Group
Plymouth Rock Energy is a leading independently owned and operated Energy Service Company with operations in the Northeast delivering the highest level of customer service possible. With 60 plus years of experience, PRE help manage the energy needs of many homes, multi-family residences, small businesses and commercial and industrial properties. We offer a variety of products and services including electricity and natural gas supply, fuel oil, renewable energy, solar installations, oil to gas conversion and energy regulation & compliance. Contact us today for a free consultation.

Contact:

1074 Broadway
Woodmere NY 11598
Phone: 516-734-0408
Fax: 516-292-1417


---
Prestige Plumbing & Heating Co.
Incorporated in 2003, Prestige Plumbing & Heating has quickling grown to be a leader in the plumbing and heating service industry. We are a fully insured contracting firm holding the following licenses: NYC Licensed Master Plumber, NYC Licensed Fire Suppression Contractor and NJ Licensed Master Plumber.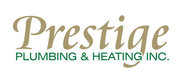 Contact:
Joseph Pertracatella
234 Grandview Avenue
Staten Island NY 10303
Phone: 718-447-8358
Fax: 718-494-1311


---
Pump & Motor Corp.
Sales & Service For All Types of Pumps & Motors. Free Inspections. 24 HR Emergency Service. Engineering Service and Warrant Programs. Discounts. High Speed Computer Balancing and much more.

Contact:
Zaneta Williams
201 Montrose Road
Westbury NY 11590
Phone: 516-333-4282
Fax: 516-334-7451


---
RAND ENGINEERING
Founded in 1987, RAND Engineering & Architecture, PC is a 60-person New York City firm that evaluates buildings and building systems and provides the design and specifications for repair, upgrades, and restoration. Specializing in co-ops and condos, our services include LL 11/98 facade inspections; administering exterior repair and roof replacement programs; upgrading heating, plumbing, and electrical systems; structural rehabilitation; historic restoration; interior renovations, building surveys, energy audits, green roofs, and sustainable design.

Contact:
Rand Engineering
159 West 25th Street
New York NY 10001
Phone: (212) 675-8844, ext. 216
Fax: (212) 691-7972


---
RCD Restorations


Contact:
Joseph Caggiano
2572 Bronxwood Avenue, Suite 202
Bronx NY 10469
Phone: 718-547-1778
Fax: 718-547-0889


---
Riverside LT
Riverside LT is a firm dedicated to assisting landlords and management companies with all of their landlord-tenant needs. We are particularly experienced in the complex legal issues involving nonpayment proceedings, holdover proceedings, and HP actions.

Contact:
Yoel Zagelbaum
3839 Flatlands Avenue, Suite 204
Brooklyn NY 11234
Phone: 718-977-5053
Fax: 718-682-0199


---
ROSENWACH TANK COMPANY, LLC
Rosenwach Family of Companies include Rosenwach Tank Co. wood / steel tanks, ASME U&R stamped, Herbert Rose Inc. building restoration, certified applicators of Johns Manville and Kemper Roofing Systems, United Tower Maintenance the cooling tower division, AMR Mechanical specializing in plumbing, filtration systems and pumps, and Sitecraft decking and wood site furnishings.

Contact:
Andrew Rosenwach
40-25 Crescent Street
Long Island City NY 11101
Phone: 718-729-4900
Fax: 718-482-0661


---
Sanitary Plumbing & Heating
As a premier plumbing and heating contractor in New York City, Sanitary Plumbing & Heating has been providing its customers with unrivaled plumbing and heating service since its founding in 1929. Fully insured and licensed by the City of New York, we offer comprehensive and cost-effective solutions guaranteed to exceed your expectations and take care of all your plumbing and heating needs.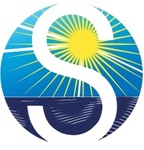 Contact:
Harris Clark
211 East 117th Street
New York NY 10035
Phone: 212-734-5000
Fax: 212-534-4349


---
Scientific/Nu-way/Boiler-Compactor-Environmental
Compactor sales and service. High power boiler cleaning and welding repairs. Asbestos Abatement.

Contact:
Irwin and Michael Sandler
1015 East 108th Street
Brooklyn NY 11236
Phone: 718-241-0200
Fax: 718-209-9232


---
Scott Landscape Design, Inc.


Contact:
Anthony Scott
472 Harriot Avenue
Harrington Park NJ 7640
Phone: 201-767-0326
Fax: 201-767-1301


---
SEBCO Laundry Systems, Inc.
Service and technology distinguish SEBCO as a leading laundry facility management company and one of the top supplier of laundry systems to the Tri-State area. SEBCO's reliability comes with over 39 years in the multi-family community. SEBCO prides itself on personalized service and prompt customer

Contact:
Steve Breitman, President
30 Route 22 West
Green Brook NJ 8812
Phone: 732-752-9000/1-800-SEBCO88
Fax: 732-752-9160


---
Securecom Group, Ltd.
The SecureCom Group has over 15 years experience in the quality of security systems. We assemble, test, install and maintain intergraded security systems for Residential, Commercial and Medical Institutions throughout the five boroughs in New York. Our success in the marketplace is based upon structuring our company's combined knowledge and resources to meet the client's needs. We have developed the infrastructure necessary to deliver systems, service and support 24 hours a day, 7 days a week. We work closely with our clients to provide service within their budget range.

Contact:
Angel Velazquez
92-18 Astoria Blvd.
East Elmhurst NY 11369
Phone: 718-353-3355
Fax: 718-353-2243


---
SCHECHTER & BRUCKER, P.C.
Schechter & Brucker, P.C. are attorneys that specialize in coop and condo law. The Firm represents over 135 housing companies, and has over 25 years experience.

Contact:

350 Fifth Avenue - Suite 4510
New York NY 10118
Phone: 212 244-6600
Fax: 212 244-6784


---
SERVICE DIRECTIONS INC.
Providers of SmartCard and coin operated multi-housing laundry rooms in central locations. Service 24/7 guaranteed. Commission checks on time.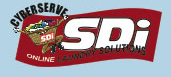 Contact:
Ronald Garfunkel
219 Riverdale Avenue
Yonkers NY 10705
Phone: 914-966-0677
Fax: 914-966-0953


---
SERVPRO of Port Jefferson
SERVPRO® of Port Jefferson specializes in the cleanup and restoration of residential and commercial property after a fire, smoke or water damage. SERVPRO® of Port Jefferson can also mitigate mold and mildew from your home or business.

Contact:
Lori Felice
2188 Nesconset Hwy, Suite 153
Stony Brook NY 11790
Phone: 631-881-9044
Fax: 631-553-7616


---
Sierra Consulting Group
Elevator and Escalator Engineering and Consulting

Contact:
Joseph Caracappa
42 Bayview Avenue
Manhasset NY 11030
Phone: 516-869-0729
Fax: 516-365-5353


---
Skyline Restoration, Inc.
We are among the top building restoration firms in the New York metropolitan area, having completed construction work on over a thousand residential, commercial, industrial and institutional buildings. We are committed to providing unparalleled service to our clients, completing every project on target. To ensure that we offer the highest level of expertise, we stay abreast of the latest developments in construction technology and the most current mandates of all city, state and federal agencies.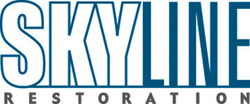 Contact:
Jasen Geraghty
11-20 37th Avenue
Long Island City NY 11101
Phone: 718-937-5353
Fax: 718-937-5784


---
Spring Scaffolding


Contact:
Effie Milonas
49-30 31st Place
Long Island City NY 11101
Phone: 718-392-4921
Fax: 718-392-4952


---
Result Page: 1 2 3 4
Show All