New York Association of Realty Managers
Associate Member Listing
East Coast Power and Gas
East Coast Power and Gas has been family owned and operated since 1938. We pride ourselves on personal service. Our Customer Service lines are answered by real people, not an automated system. We sell fuel oil to the five boroughs of New York City, electricity and natural gas to almost all of the whole state of New York and have a service department with same day emergency service for both Fuel Oil and Natural Gas customers in the five boroughs of New York City within our maintenance area.

Contact:
John F. Brown
330 Sunrise Highway, Suite 100
Rockville Center NY 11570
Phone: 516-442-0155 or 800-545-9155
Fax: 516-442-3090


---
EBA Wholesale Corp.
Distributor of Major Appliances, Cabinets, Countertops, and Air Conditioning. We supply building owners and property managers with refrigerators, ranges & dishwashers, coin operated laundry and HVAC incl: window/transom, mini splits, portables thru the wall, heat pumps, water source heat pumps PTAC and gas fired heating units. All the Major Brands.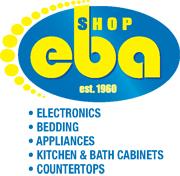 Contact:
Norman Roberts
2361 Nostrand Avenue
Brooklyn NY 11210
Phone: 718-252-3400
Fax: 718-253-9232


---
Electrical Contracting Solutions
Electrical Contracting Solutions supplies electrical contracting services to New York City, Brooklyn, Queens, Bronx and Staten Island as well as Nassau and Suffolk Counties. At ECS, we handle all areas of electrical work you or your company may need including:
Commercial Electrical Needs
Industrial Electrical Work
Data, network, and communications wiring
Residential

Contact:
Joe Kashinsky
108-12 72nd Street
Forest Hills NY 11375
Phone: 718-520-8800
Fax: 718-520-8806


---
EPIC SECURITY CORP.

Contact:
Selwyn Falk, CPP
2067 Broadway
New York NY 10023
Phone: 212-580-3434
Fax: 212-874-8048


---
The Falcon Group Engineering, Architecture & Energy Consultants
The Falcon Group, a team of highly-skilled professionals, was established to offer consulting engineering, professional architectural and energy consulting services to Condominiums and Coops, Boards of Education, Municipalities, Banks, Commercial Property Managers, Insurance Companies, Attorneys and Private Property Owners. Our professional services include Design Plans and Specifications, Forensic Engineering, Litigation Support, Construction Administration and Observation, Building Envelope Expert Services, Local Law 11/98 Inspections and Reports, Local Law 84 and 87 Benchmarking, Roof Consulting, Structural Engineering, Interior Design, Architectural Services, Property Condition Assessment(PCA) Reports and Mechanical, Electrical and Plumbing Design and Engineering and Energy Consulting Services.

Contact:

350 Seventh Street, Suite 1105
New York NY 10001
Phone: 646-292-3515
Fax: 646.292.3516


---
FRANKLEN GLASS CORP.
Glass, Mirrors, Tempered, Wireglass, Safety Glass, Colored Glass, Pattern Glass, Plexiglass, Plastics, Lexan, Custom Cuts & Shapes, Holes Drilled, Table Tops, Shelving, Partitions, Glass doors Storefronts, All Thickness, Installed or Delivered, 24 Hour Emergency Service

Contact:

64-19 Central Ave
Glendale NY 11385
Phone: 718-381-8181
Fax: 718-381-2514


---
Flag Waterproofing
A full service waterproofing and restoration company for all your building's restoration needs.

Contact:
Linda Peters
750 Elmont Road
Elmont NY 11003
Phone: 516-285-8899
Fax: 516-285-1700


---
FLANDERS GROUP


Contact:
Heather Dougherty
2850 Clover Street
Pittsford NY 14534
Phone: 585-381-8070
Fax: 585-381-3565


---
Flushing Savings Bank


Contact:
Anthony Campisi
42-11 Bell Boulevard, LL
Bayside NY 11361-2863
Phone: 718-512-2880
Fax: 718-224-8407


---
Fowler Route Company Inc.
The Fowler Companies have served the laundry equipment needs of apartments, condos, institutions and laundromats since 1952. We carry both coin and non-coin operated equipment in providing solutions to a broad range of businesses. Fowler also supports your operation with service and parts.

Contact:
Dan Schwartz
565 Rahway Avenue
Union NJ 7083
Phone: 908-686-3400
Fax: 908-686-8756


---
Graham Restoration
Graham Restoration Co., Inc. provides a full range of restoration, repair and maintenance services. We serve major commercial, industrial and residential clients in the Tri-State area, particularly in New York City.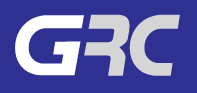 Contact:
Joseph Graham
59-45 56th Avenue
Maspeth NY 11378
Phone: 212-925-9630
Fax: 212-431-7057


---
HD Supply
HD Supply is your complete source for maintenance supplies, and fabrication and renovation services. With more than 22,000 in-stock items, low-order minimum, and freight-free, next-day delivery on most items to most areas, we supply the products you need when you need them. With the largest distribution network in the multifamily industry and more than 600 field representatives serving more than 130 markets, we offer the resources of a big company and the personalized service of a local supplier. Our goal is simply to provide you with the best products, fulfillment, support, and services in the industry.

Contact:
Regina Voarino
1100 John Galt Way
Burlington NJ 8016
Phone: 917-450-3013
800-431-3000
Fax: 631-692-9876


---
Heat-Timer Corporation
Heat-Timer Corporation offers a complete line of controls for the HVAC and plumbing industry. Over 70 years of experience insures that Heat-Timer specifically designs, tests and builds energy efficient control systems. Our controls can be used as stand alone, management systems or incorporate in our ICMS, internet communication management system.

Contact:

20 New Dutch Lane
Fairfield NJ 7004
Phone: 973-575-4004
Fax: 973-575-4052


---
HERCULES CORP.


Contact:
Andy May
550 West John Street
Hickville NY 11801
Phone: 516-822-9300
Fax: 516-822-9543


---
Hi-Rise Laundry
Development and operation of coin and debit card activated laundry facilities in apartment buildings in the New York Metropolitan area. Flexible lease terms with fixed rent and/or percentage adjustments sale and equipment leasing also available. Family-owned full-service personal attention by principles for over 25 years.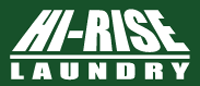 Contact:

68-61 78th Street
Middle Village NY 11379
Phone: 800-278-1633
Fax: 718-326-9417


---
HUB INTERNATIONAL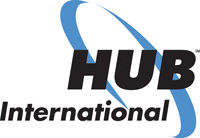 Contact:
Tara Giduce
1065 Avenue of the Americas
New York NY 10018-2506
Phone: 212-338-2395
Fax: 917-934-4661


---
Hudson Valley Bank
The mission of Hudson Valley Bank is to remain a financially strong, independent, local bank serving customers in select markets in ways that exceed their expectations, thereby creating superior shareholder returns and exceptional employee career opportunities. From deposits and loans to investment and leasing, Hudson Valley Bank offers comprehensive services to help individuals and businesses achieve their financial goals. Hudson Valley Bank offers many highly customized business banking products, such as its innovative Attorney Trust Account that helps lawyers manage their clients' trust and escrow accounts and comply with New York State regulations, and customized lock boxes and tenant security accounts for property managers. In addition to providing traditional delivery systems through its Branch network, Hudson Valley Bank offers deposit pick-up services, Online Banking, Easy Access Telephone Banking and ATMs.

Contact:
Sal Cortorillo
21 Scarsdale Rd.
Yonkers NY 10707
Phone: 914-768-6824
Fax: 914-774-7302


---
Infinity Elevator
Infinity Elevator is a full-service provider offering the following programs for all facilities, Preventative Maintenance: Our dedicated staff and skilled technicians are trained and proficient in all types of elevator/escalator systems and experienced in all venues. Major Modernization: Infinity offers cost effective programs for all facilities. The Infinity Team consists of experienced specialists in the Art of Modernization. New Construction: Whether your project requires a fast track pre-engineered package or a custom design application, the Infinity Construction Program offers you a complete NON-proprietary product line to choose from.

Contact:
Leon Ruddy
3 Harding Place
Little Ferry NJ 7643
Phone: 201-994-1555
Fax: 201-994-0023


---
International Blind Contractors
Produced by the finest window covering manufacturers and the foremost fabric houses, International Blind Contractors offers a wide range of products from which to choose: horizontal/ vertical blinds, solar and window shades, draperies and motorized systems.

Contact:
Norman Hollander
200 Park Avenue South
New York NY 10003-1503
Phone: 212-473-200
Fax: 212-353-3400


---
Itkowitz & Harwood
Itkowitz & Harwood is a boutique law firm with a wide-ranging litigation practice that has a thematic core of real property related matters. We are based in New York City, with offices in Manhattan, Chatham, Great Neck, Newark, and Connecticut. I&H handles complex trials (jury and non-jury) and appeals in both State and Federal Courts, including Bankruptcy Court. I&H brings together great lawyers, the most advanced legal technology, and innovative legal project management, delivering unmatched value to its sophisticated commercial clients.

Contact:
Jay Itkowitz
305 Broadway, Rm. 700
New York NY 10007
Phone: 212-822-1400
Fax:


---
JAD CORPORATION OF AMERICA
JAD Corporation, offers a complete line of high quality building maintenance products from manufacturers including Butcher's, Spartain, Rubbermaid, Georgia Pacific, Microtron, Osram Sylvania, G.E., and Philips Lighting. As a full line distributor of Building Pro floor care and cleaning systems and Nilfisk - Advance and NSS machinery, these products are all on display at our on-site state-of-the-art training center. In addition, JAD is a NYC approved supplier of garbage compactor bags, Street Tuff tubing, and Recycling bags. Our 30 year reputation speaks for itself.

Contact:

20-48 119th St.
College Point NY 11356
Phone: (718) 762-8900
Fax: (718) 463-8190


---
Kemper System Waterproofing
Kemper System is the worldwide leader, innovator and manufacturer of the highest quality, cold liquid-applied, fully reinforced waterproofing and roofing membranes in the industry. Architects, engineers, roofing consultants, quality contractors and building owners have come to trust Kemper System when only the best will do.

Contact:
Brett Steinberg
1 Reuten Drive
Closter NJ 7624
Phone: 201-833-8898
Fax: 201-767-4304


---
KEW FOREST MAINTENANCE SUPPLY
The North Easts most complete discount janitorial & building maintenance Supply Company. Same family owned & operated since 1938. Your One Stop Building Maintenance Supply Warehouse.

Contact:

59-16 Broadway
Woodside NY 11377
Phone: 718-205-5300
Fax: 718-205-3459


---
Knockout Pest Control
Knockout Pest Control, Inc. has been the premier pest management company in the metropolitan New York area since 1975. We provide effective, timely and professional pest management services to residential and commercial customers throughout Suffolk, Nassau, Westchester and Rockland counties, and in Brooklyn, Queens, Manhattan, Bronx and Staten Island. You can depend on us to help solve all your pest control needs. Knockout Pest Control Inc. is equally adept at addressing pest control issues for both homeowners and commercial enterprises, including apartment and office buildings, educational facilities, hospitals and adult homes. We have the experience, education and ability to control pest infestations, including Bees, Bed Bugs, Birds and a whole lot more. We get rid of the current problem and eliminate recurrences with both emergency services and monthly preventative care. What's more, as one of the ten largest pest control companies in the region, our entire team is trained to control your pest problems. Each of our certified technicians has a minimum of 100 hours of classroom and field training and also receives ongoing classroom instruction. You can be assured of the safest and most advanced pest control methods. We also offer pest control solutions that are "green" or safe for the environment.
-Commercial
-Industria
-Residential
-Bird Control
-Termite Control
-Quality Pro Green

Contact:
Arthur M. Katz
11009 Front Street
Uniondale NY 11553
Phone: 800-244-7378
516-489-7817
Fax: 516-489-4348


---
L&Z Restoration


Contact:
Zbigniew Jakubiak
384 Troutman Street
Brooklyn NY 11237
Phone: 718-383-4131
Fax: 718-383-6828


---
Lipari Trucking & Installations


Contact:
Artie Pulsinelli
127 Lagoon Blvd.
Massapequa NY 11758
Phone: 516-903-4017
Fax: 516-799-2170


---
Mackoul & Associates
Insurance advisors to over 650 cooperatives, condominiums, management firms and board of directors in the New York Metropolitan are for over 25 years.

Contact:

Park Avenue Court, Atrium Suite
214 West Park Avenue
Long Beach NY 11561
Phone: 516-431-9100
Fax: 516-431-4641


---
MAXONS RESTORATION


Contact:
Marisa Moss
280 Madison Avenue
New York NY 10016
Phone: 212-447-6767
Fax: 212-447-6251


---
McDonough Bolyard Peck
MBP is a multi-disciplined construction consulting firm. We assist clients with a broad range of professional services to help them manage their construction project or program from initial budget, through design and construction, to successful project closeout.

Contact:

2 Rector Street, Suite 1102
New York NY 10006
Phone: 212-964-4338
Fax: 212-964-4290


---
Metrocom NYC
MetroCom NYC provides sales and service of two-way radios, including Motorola, Vertex and Kenwood communications. Operating three fully staffed sales and service facilities in the metropolitan area, we also employ factory-trained FCC licensed technicians and engineers. In business over 26 years, Metrocom can design in-building communication systems as well as IT based building to building systems and wide area system coverage.

Contact:

33 East 33rd Street, 8th Floor
New York NY 10016
Phone: 212-532-7400
Fax: 212-532-6443


---
Result Page: 1 2 3 4
Show All