New York Association of Realty Managers
Associate Member Listing
Abalon Exterminating
Abalon provides ALL the services you need to maintain a clean pest-free environment, including pest control, bed bug elimination, pest identification, web reporting, drain cleaning, rodent proofing, and pigeon control.

Contact:
Mark Kristol
261 Fifth Avenue
New York NY 10016
Phone: 212-685-0505
Fax: 212-685-8141


---
ACADEMY MAILBOX CO., INC.
Established in 1948, Academy remains New York's premiere Intercom and Mailbox Company. Additional services include Building Directories and Engraved Directory Nameplates, installing and repairing Closed Circuit TV and Master Antenna Systems.

Contact:

120-10 15 Avenue
College Point NY 11356
Phone: 212 or 718-539-1000
Fax: 718-359-3539


---
Advantage Plumbing & Mechanical


Contact:
Ronald Pescatore
275 94th Street
Brooklyn NY 11209
Phone: 718-491-1010
Fax: 718-784-8223


---
Alexander Wall Corp.


Contact:

60 Raynor Avenue
Ronkonkoma NY 11779
Phone: 631-471-3131
Fax: 631-964-8901


---
ALTUS METAL & MARBLE
Restoration / Maintenance of Ornamental Metals, Natural Stone / Wood. Suppliers of Ornamental Metals, Natural Stone / Glass. Committed to Excellence. WBE CERTIFIED.

Contact:

One Flowerfield, Suite 39
St. James NY 11780
Phone: 212-629-1089
Fax: 631-689-9114


---
American Leisure
Our reputation may be international, but our dedication to clients remains highly personal. Every project in which we participate receives the individualized attention that it deserves—that means doing whatever it takes to deliver quality and satisfaction. We're committed to providing you with the finest service possible, along with the experience and expertise to bring your project to life and remain within feasible economic parameters.

Contact:

414 Airport Executive Park
Nanuet NY 10954
Phone: 845-371-5670
Fax: 845-371-5680


---
HESS CORPORATION
Offering fuel oils No. 2, No. 4, No. 6, diesel fuel, gasoline, natural gas and electricity. We're a major producer of natural gas and fuel oil and marketer of electricity. We provide our customers with one stop shopping for all their energy needs.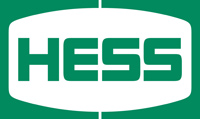 Contact:
Ed Morse
One Hess Plaza
Woodbridge NJ 7095
Phone: 1 800-437-7872 x-6325
Fax: 201-313-2470


---
American Plumbing Products, Inc.


Contact:
Roy Pressimone
125A Galway Place
Teaneck NJ 7666
Phone: 201-833-0900
Fax: 201-833-1910


---
Angus Energy
Angus Energy has earned a reputation for excellence in fuel industry knowledge and innovative products. We have a dedicated group of experienced professionals, serving over 500 clients, who develop and implement strategies to help clients achieve their financial aspirations.

Contact:
Dan Silverman


Phone: 800-440-0472
Fax: 954-564-7045


---
AppFolio, Inc
AppFolio provides web-based property management software that allows residential property managers to more effective market, manage and grow their business. AppFolio's customers love how easy it is to use and the outstanding service and training that are included with the simple monthly fees. AppFolio includes complete accounting and property management functionality. Property managers can post vacancy ads to Craigslist, their website and the Internet. AppFolio also includes the ability to accept online rent payments, applications, guest cards and resident screening, built-in to the software.

Contact:

50 Castilian Drive
Santa Barbara CA 93117
Phone: 805-617-2161
Mobile: 805-570-5257
Toll Free: 866-648-1536
Fax: 805-968-0653


---
Approved Oil Co.
Approved Oil Co. has been family run since 1937, which means we are committed to meeting your every need. Our professional technicians and office staff are devoted to doing whatever it takes to provide you with complete comfort. We offer comprehensive maintenance and service agreements giving our family of customers piece of mind 365 days a year. Get to Know Us!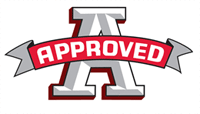 Contact:

6741 Fifth Avenue
Brooklyn NY 11220
Phone: 718-238-1050
Fax: 718-234-2110


---
Association for Energy Affordability, AEA
AEA implements energy efficiency programs funded by NYSERDA, utilities, and the Federal government. AEA provides direct Weatherization services, training, and energy technical services for energy efficiency in residential and commercial buildings. Through NYSERDA's New Construction Program, AEA's staff of LEED Certified Professionals consult on green building practices in New York State. AEA's training center and boiler laboratory offers courses for program managers, installers, energy auditors, construction managers, analysts and contractors, including classes leading to BPI certifications. AEA's Multifamily Buildings conference series attracts energy professionals nationwide to meet critical needs in this market. Partnering with workforce organizations, AEA offers training leading to jobs in the energy efficient buildings sector.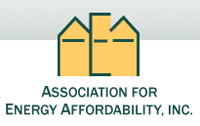 Contact:
Marta Bell
505 Fifth Avenue, Suite 1000
New York NY 10018
Phone: 212-279-3902
Fax: 212-279-5306


---
ATLAS PUMP REPAIR CORP.
Repairs of all types of commercial and industrial pumps-including: Domestic Water, Heat, Circulating, Condensation, Boiler Feed, Vacuum, Sump, Sewage Ejectors. ALSO Exhaust Fans and Compressors

Contact:

743 West Merrick Road
Valley Stream NY 11580
Phone: 718-525-8888 / 8265
Fax: 516-285-4043


---
A.W.R. Group, Inc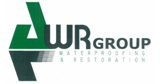 Contact:

37-15 Hunters Point Avenue
Long Island City NY 11101
Phone: 718-729-0412
Fax: 718-371-0420


---
BARGOLD STORAGE SYSTEMS
Bargold custom installs and operates this tenant amenity at no cost to you, and remits 25% of the gross monthly income! Utilizing all designated space, our solid- steel, individual storage units keep contents clean, secure and private. Call for the brochure and free design consultation.

Contact:

41-41 38th Street
Long Island City NY 11101
Phone: (212) or (718) BARGOLD
Fax: 718 247-7007


---
Big Apple Compactor Co., Inc.
Over 30 years of experience in fire suppression sprinkler systems and 25 years of expertise in garbage compactor and chute fed automatic trash management systems makes Big Apple the company to call. It would be our pleasure to provide you with any information regarding our services. We look forward to serving you in the very near future.

Contact:
Alan Levitt
64-20 Laurel Hill Blvd.
Woodside NY 11377
Phone: 718-205-8580
Fax: 718-205-4590


---
Bollinger NY Inc.
As one of the nation's largest privately owned insurance agencies, Bollinger provides insurance solutions to thousands of customers. We commit to you that we partner with the strongest, most capable insurance carriers with the financial strength and expertise to meet your needs. Bollinger's goal is to forge a three-way partnership with our customers and our insurance carriers to provide the stability you can rely on.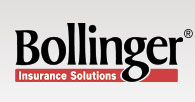 Contact:
James Fenniman
100 Wall Street, 25th Fl.
New York NY 10005
Phone: 212-530-7503
Fax: 212-425-0719


---
Boro Fuel Oil Co.
Founded in 1929 by Joseph Cohn, Boro Fuel remains in the family, owned and operated by Jeff Cohn, the third generation of the Cohn Family. While Boro Fuel started by just serving Brooklyn, its service area has since expanded and now includes customers in Brooklyn, Queens and Manhattan. With a full service fleet of seven oil trucks, seven service vans, and a state-of-the-art installation vehicle, customers can always rely on Boro Fuel for complete comfort.

Contact:
Jeffrey Cohn
2 Church Avenue
Brooklyn NY 11218-3096
Phone: 718-854-7500
Fax: 718-853-4395


---
BP Elevator Co.
* Preventive Maintenance
* Repairs
* Modernization & Upgrading of Equipment
* ECB Violations Removed
* Building Department Expediter Services
* Extensive Replacement Parts on Premises
* Service on all types of passengers & freight elevators
* Personalized Service from our Professional Staff
* 24 Hour Emergency Service
* Independently Family Owned & Operated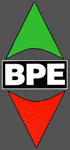 Contact:
Kenny Breglio
1400 Parker Street
Bronx NY 10462
Phone: 212-807-8200
Fax: 718-409-2484


---
Branch Services
Branch Services DKI (with offices in New York City and Long Island) is a full service property damage restoration company specializing in fire and smoke damage restoration, water damage and mold remediation. Handling both commercial and residential business, Branch Services DKI also provides environmental services related to oil spills, asbestos and lead abatement, and hazardous materials.

Contact:
Gary Matzelle
261 W. 35th St. #403
New York NY 10001
Phone: 212.244.8441
Fax:


---
BuildingLink.com
BuildingLink.com is a web-based system that manages day-to-day communications and operations between residents, staff and property managers in residential communities and buildings.

Contact:
Justin Dilley
85 Fifth Avenue, Third Floor
New York NY
Phone: 212-501-7117
Fax: 212-501-8222


---
Cascade Water Services
Cascade Water Services is a full service, quality oriented water treatment and environmental company providing innovative solutions to meet client's water treatment needs. Services include: duct cleaning, mold studies, equipment disinfection, tower re-building and repair. Our business model focuses on the commercial and institutional segment of the water treatment industry. Because we specialize in one segment of the industry, we have been able to develop procedures and systems that directly apply to our customer´s unique needs and wants. "

Contact:



Phone: 516-932-3030
Fax: 516-932-0014


---
COAKLEY PLUMBING & HEATING


Contact:
Sean Coakley
57 Leroy Street
New York NY 10004
Phone: 212 924-7274
Fax: 914-771-4061


---
COINMACH CORPORATION
Coinmach has grown into the largest laundry service company in the US. Every laundry room built is tailored to meet the space, environmental and economic criteria set by the property. An innovator in introducing the latest technologies with unsurpassed resources, utilizing state-of-the-art equipment, to create an efficient, dependable laundry facility which is backed by the best service team in the business.

Contact:
Timothy N. Seitz, SVP Sales
109 Lafayette Drive
Syosset NY 11791
Phone: 1-800-327-9274 ext 52129
Fax: 516-496-8666


---
CASTLE OIL
Celebrating over 70 years of providing thousands of property owners and managers throughout the New York metropolitan area with high-quality fuel oil and unmatched burner service. Ask us about Castle Power and how we can provide your properties with natural gas.

Contact:

500 Mamaroneck Avenue
Harrison NY 10528
Phone: 718-823-8800 or 914-381-6600
Fax: 914-381-6601


---
Central Time Clock
Central Time Clock is your full service time tracking solution providing a variety of equipment including: biometric time clocks to automate payroll process, stop employee buddy punching, increase payroll accuracy, eliminate overpayment and control overtimes costs. Time & date stamps, guard tour equipment, on-site service & repairs.

Contact:
Matthew Reinhardt
5-23 50th Avenue
Long Island City NY 11101
Phone: 718-784-4900
Fax: 718-482-9491


---
Con Edison Solutions
ConEdison Solutions is a leading national energy services company that provides competitive power supply, renewable energy, sustainability services, and cost-effective energy solutions for residential customers, government, public school districts, higher education, commercial, and industrial users. Our dedicated team of energy professionals delivers a broad range of commodity, consulting, sustainable design/build and energy performance contracting services. Please visit ConEdison Solutions online at for more information.

Contact:
Robert Lesch
100 Summit Lake Drive, Suite 410
Valhalla NY 10595
Phone: 914-286-7753
Fax: 914-448-0057


---
DUNWELL ELEVATOR
Since 1982, Dunwell has been taking elevator service and repairs to new heights from two floors to 102 floors. We are proud to be a NYARM supporter.

Contact:
Al Milo
879 Grand Street
Brooklyn NY 11211
Phone: 718-388-7575
Fax: 718-388-2234


---
Dime Savings Bank of Williamsburg
Dime is a leader in commercial lending with over 145 years of experience in the New York market. We specialize in providing underlying mortgages for Co-ops with competitive rates and deposit accounts designed to add value to your business.

Contact:
Joseph Wessely
209 Havemeyer Street
Brooklyn NY 11211
Phone: 718-782-6200 ext. 8328
Fax: 718-782-5814


---
DIRUSSO ELECTRIC
Licensed Electrical Contractor - For fast & reliable service

Contact:
Robert Lapettito / Anthony DiRusso


Phone: 718-821-1646
Fax:


---
Result Page: 1 2 3 4
Show All