New York Association of Realty Managers
Associate Member Listing
Abalon Exterminating
Abalon provides ALL the services you need to maintain a clean pest-free environment, including pest control, bed bug elimination, pest identification, web reporting, drain cleaning, rodent proofing, and pigeon control.

Contact:
Mark Kristol
261 Fifth Avenue
New York NY 10016
Phone: 212-685-0505
Fax: 212-685-8141


---
ACADEMY MAILBOX CO., INC.
Established in 1948, Academy remains New York's premiere Intercom and Mailbox Company. Additional services include Building Directories and Engraved Directory Nameplates, installing and repairing Closed Circuit TV and Master Antenna Systems.

Contact:

120-10 15 Avenue
College Point NY 11356
Phone: 212 or 718-539-1000
Fax: 718-359-3539


---
Advantage Plumbing & Mechanical


Contact:
Ronald Pescatore
275 94th Street
Brooklyn NY 11209
Phone: 718-491-1010
Fax: 718-784-8223


---
Alexander Wall Corp.


Contact:

60 Raynor Avenue
Ronkonkoma NY 11779
Phone: 631-471-3131
Fax: 631-964-8901


---
ALTUS METAL & MARBLE
Restoration / Maintenance of Ornamental Metals, Natural Stone / Wood. Suppliers of Ornamental Metals, Natural Stone / Glass. Committed to Excellence. WBE CERTIFIED.

Contact:

One Flowerfield, Suite 39
St. James NY 11780
Phone: 212-629-1089
Fax: 631-689-9114


---
American Leisure
Our reputation may be international, but our dedication to clients remains highly personal. Every project in which we participate receives the individualized attention that it deserves—that means doing whatever it takes to deliver quality and satisfaction. We're committed to providing you with the finest service possible, along with the experience and expertise to bring your project to life and remain within feasible economic parameters.

Contact:

414 Airport Executive Park
Nanuet NY 10954
Phone: 845-371-5670
Fax: 845-371-5680


---
HESS CORPORATION
Offering fuel oils No. 2, No. 4, No. 6, diesel fuel, gasoline, natural gas and electricity. We're a major producer of natural gas and fuel oil and marketer of electricity. We provide our customers with one stop shopping for all their energy needs.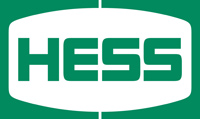 Contact:
Ed Morse
One Hess Plaza
Woodbridge NJ 7095
Phone: 1 800-437-7872 x-6325
Fax: 201-313-2470


---
American Plumbing Products, Inc.


Contact:
Roy Pressimone
125A Galway Place
Teaneck NJ 7666
Phone: 201-833-0900
Fax: 201-833-1910


---
Angus Energy
Angus Energy has earned a reputation for excellence in fuel industry knowledge and innovative products. We have a dedicated group of experienced professionals, serving over 500 clients, who develop and implement strategies to help clients achieve their financial aspirations.

Contact:
Dan Silverman


Phone: 800-440-0472
Fax: 954-564-7045


---
AppFolio, Inc
AppFolio provides web-based property management software that allows residential property managers to more effective market, manage and grow their business. AppFolio's customers love how easy it is to use and the outstanding service and training that are included with the simple monthly fees. AppFolio includes complete accounting and property management functionality. Property managers can post vacancy ads to Craigslist, their website and the Internet. AppFolio also includes the ability to accept online rent payments, applications, guest cards and resident screening, built-in to the software.

Contact:

50 Castilian Drive
Santa Barbara CA 93117
Phone: 805-617-2161
Mobile: 805-570-5257
Toll Free: 866-648-1536
Fax: 805-968-0653


---
Approved Oil Co.
Approved Oil Co. has been family run since 1937, which means we are committed to meeting your every need. Our professional technicians and office staff are devoted to doing whatever it takes to provide you with complete comfort. We offer comprehensive maintenance and service agreements giving our family of customers piece of mind 365 days a year. Get to Know Us!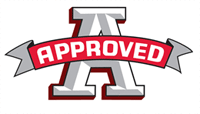 Contact:

6741 Fifth Avenue
Brooklyn NY 11220
Phone: 718-238-1050
Fax: 718-234-2110


---
Association for Energy Affordability, AEA
AEA implements energy efficiency programs funded by NYSERDA, utilities, and the Federal government. AEA provides direct Weatherization services, training, and energy technical services for energy efficiency in residential and commercial buildings. Through NYSERDA's New Construction Program, AEA's staff of LEED Certified Professionals consult on green building practices in New York State. AEA's training center and boiler laboratory offers courses for program managers, installers, energy auditors, construction managers, analysts and contractors, including classes leading to BPI certifications. AEA's Multifamily Buildings conference series attracts energy professionals nationwide to meet critical needs in this market. Partnering with workforce organizations, AEA offers training leading to jobs in the energy efficient buildings sector.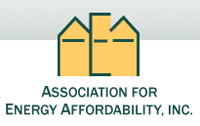 Contact:
Marta Bell
505 Fifth Avenue, Suite 1000
New York NY 10018
Phone: 212-279-3902
Fax: 212-279-5306


---
ATLAS PUMP REPAIR CORP.
Repairs of all types of commercial and industrial pumps-including: Domestic Water, Heat, Circulating, Condensation, Boiler Feed, Vacuum, Sump, Sewage Ejectors. ALSO Exhaust Fans and Compressors

Contact:

743 West Merrick Road
Valley Stream NY 11580
Phone: 718-525-8888 / 8265
Fax: 516-285-4043


---
A.W.R. Group, Inc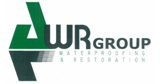 Contact:

37-15 Hunters Point Avenue
Long Island City NY 11101
Phone: 718-729-0412
Fax: 718-371-0420


---
BARGOLD STORAGE SYSTEMS
Bargold custom installs and operates this tenant amenity at no cost to you, and remits 25% of the gross monthly income! Utilizing all designated space, our solid- steel, individual storage units keep contents clean, secure and private. Call for the brochure and free design consultation.

Contact:

41-41 38th Street
Long Island City NY 11101
Phone: (212) or (718) BARGOLD
Fax: 718 247-7007


---
Big Apple Compactor Co., Inc.
Over 30 years of experience in fire suppression sprinkler systems and 25 years of expertise in garbage compactor and chute fed automatic trash management systems makes Big Apple the company to call. It would be our pleasure to provide you with any information regarding our services. We look forward to serving you in the very near future.

Contact:
Alan Levitt
64-20 Laurel Hill Blvd.
Woodside NY 11377
Phone: 718-205-8580
Fax: 718-205-4590


---
Bollinger NY Inc.
As one of the nation's largest privately owned insurance agencies, Bollinger provides insurance solutions to thousands of customers. We commit to you that we partner with the strongest, most capable insurance carriers with the financial strength and expertise to meet your needs. Bollinger's goal is to forge a three-way partnership with our customers and our insurance carriers to provide the stability you can rely on.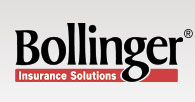 Contact:
James Fenniman
100 Wall Street, 25th Fl.
New York NY 10005
Phone: 212-530-7503
Fax: 212-425-0719


---
Boro Fuel Oil Co.
Founded in 1929 by Joseph Cohn, Boro Fuel remains in the family, owned and operated by Jeff Cohn, the third generation of the Cohn Family. While Boro Fuel started by just serving Brooklyn, its service area has since expanded and now includes customers in Brooklyn, Queens and Manhattan. With a full service fleet of seven oil trucks, seven service vans, and a state-of-the-art installation vehicle, customers can always rely on Boro Fuel for complete comfort.

Contact:
Jeffrey Cohn
2 Church Avenue
Brooklyn NY 11218-3096
Phone: 718-854-7500
Fax: 718-853-4395


---
BP Elevator Co.
* Preventive Maintenance
* Repairs
* Modernization & Upgrading of Equipment
* ECB Violations Removed
* Building Department Expediter Services
* Extensive Replacement Parts on Premises
* Service on all types of passengers & freight elevators
* Personalized Service from our Professional Staff
* 24 Hour Emergency Service
* Independently Family Owned & Operated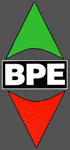 Contact:
Kenny Breglio
1400 Parker Street
Bronx NY 10462
Phone: 212-807-8200
Fax: 718-409-2484


---
Branch Services
Branch Services DKI (with offices in New York City and Long Island) is a full service property damage restoration company specializing in fire and smoke damage restoration, water damage and mold remediation. Handling both commercial and residential business, Branch Services DKI also provides environmental services related to oil spills, asbestos and lead abatement, and hazardous materials.

Contact:
Gary Matzelle
261 W. 35th St. #403
New York NY 10001
Phone: 212.244.8441
Fax:


---
BuildingLink.com
BuildingLink.com is a web-based system that manages day-to-day communications and operations between residents, staff and property managers in residential communities and buildings.

Contact:
Justin Dilley
85 Fifth Avenue, Third Floor
New York NY
Phone: 212-501-7117
Fax: 212-501-8222


---
Cascade Water Services
Cascade Water Services is a full service, quality oriented water treatment and environmental company providing innovative solutions to meet client's water treatment needs. Services include: duct cleaning, mold studies, equipment disinfection, tower re-building and repair. Our business model focuses on the commercial and institutional segment of the water treatment industry. Because we specialize in one segment of the industry, we have been able to develop procedures and systems that directly apply to our customer´s unique needs and wants. "

Contact:



Phone: 516-932-3030
Fax: 516-932-0014


---
COAKLEY PLUMBING & HEATING


Contact:
Sean Coakley
57 Leroy Street
New York NY 10004
Phone: 212 924-7274
Fax: 914-771-4061


---
COINMACH CORPORATION
Coinmach has grown into the largest laundry service company in the US. Every laundry room built is tailored to meet the space, environmental and economic criteria set by the property. An innovator in introducing the latest technologies with unsurpassed resources, utilizing state-of-the-art equipment, to create an efficient, dependable laundry facility which is backed by the best service team in the business.

Contact:
Timothy N. Seitz, SVP Sales
109 Lafayette Drive
Syosset NY 11791
Phone: 1-800-327-9274 ext 52129
Fax: 516-496-8666


---
CASTLE OIL
Celebrating over 70 years of providing thousands of property owners and managers throughout the New York metropolitan area with high-quality fuel oil and unmatched burner service. Ask us about Castle Power and how we can provide your properties with natural gas.

Contact:

500 Mamaroneck Avenue
Harrison NY 10528
Phone: 718-823-8800 or 914-381-6600
Fax: 914-381-6601


---
Central Time Clock
Central Time Clock is your full service time tracking solution providing a variety of equipment including: biometric time clocks to automate payroll process, stop employee buddy punching, increase payroll accuracy, eliminate overpayment and control overtimes costs. Time & date stamps, guard tour equipment, on-site service & repairs.

Contact:
Matthew Reinhardt
5-23 50th Avenue
Long Island City NY 11101
Phone: 718-784-4900
Fax: 718-482-9491


---
Con Edison Solutions
ConEdison Solutions is a leading national energy services company that provides competitive power supply, renewable energy, sustainability services, and cost-effective energy solutions for residential customers, government, public school districts, higher education, commercial, and industrial users. Our dedicated team of energy professionals delivers a broad range of commodity, consulting, sustainable design/build and energy performance contracting services. Please visit ConEdison Solutions online at for more information.

Contact:
Robert Lesch
100 Summit Lake Drive, Suite 410
Valhalla NY 10595
Phone: 914-286-7753
Fax: 914-448-0057


---
DUNWELL ELEVATOR
Since 1982, Dunwell has been taking elevator service and repairs to new heights from two floors to 102 floors. We are proud to be a NYARM supporter.

Contact:
Al Milo
879 Grand Street
Brooklyn NY 11211
Phone: 718-388-7575
Fax: 718-388-2234


---
Dime Savings Bank of Williamsburg
Dime is a leader in commercial lending with over 145 years of experience in the New York market. We specialize in providing underlying mortgages for Co-ops with competitive rates and deposit accounts designed to add value to your business.

Contact:
Joseph Wessely
209 Havemeyer Street
Brooklyn NY 11211
Phone: 718-782-6200 ext. 8328
Fax: 718-782-5814


---
DIRUSSO ELECTRIC
Licensed Electrical Contractor - For fast & reliable service

Contact:
Robert Lapettito / Anthony DiRusso


Phone: 718-821-1646
Fax:


---
East Coast Power and Gas
East Coast Power and Gas has been family owned and operated since 1938. We pride ourselves on personal service. Our Customer Service lines are answered by real people, not an automated system. We sell fuel oil to the five boroughs of New York City, electricity and natural gas to almost all of the whole state of New York and have a service department with same day emergency service for both Fuel Oil and Natural Gas customers in the five boroughs of New York City within our maintenance area.

Contact:
John F. Brown
330 Sunrise Highway, Suite 100
Rockville Center NY 11570
Phone: 516-442-0155 or 800-545-9155
Fax: 516-442-3090


---
EBA Wholesale Corp.
Distributor of Major Appliances, Cabinets, Countertops, and Air Conditioning. We supply building owners and property managers with refrigerators, ranges & dishwashers, coin operated laundry and HVAC incl: window/transom, mini splits, portables thru the wall, heat pumps, water source heat pumps PTAC and gas fired heating units. All the Major Brands.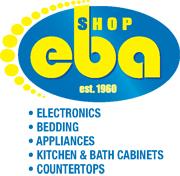 Contact:
Norman Roberts
2361 Nostrand Avenue
Brooklyn NY 11210
Phone: 718-252-3400
Fax: 718-253-9232


---
Electrical Contracting Solutions
Electrical Contracting Solutions supplies electrical contracting services to New York City, Brooklyn, Queens, Bronx and Staten Island as well as Nassau and Suffolk Counties. At ECS, we handle all areas of electrical work you or your company may need including:
Commercial Electrical Needs
Industrial Electrical Work
Data, network, and communications wiring
Residential

Contact:
Joe Kashinsky
108-12 72nd Street
Forest Hills NY 11375
Phone: 718-520-8800
Fax: 718-520-8806


---
EPIC SECURITY CORP.

Contact:
Selwyn Falk, CPP
2067 Broadway
New York NY 10023
Phone: 212-580-3434
Fax: 212-874-8048


---
The Falcon Group Engineering, Architecture & Energy Consultants
The Falcon Group, a team of highly-skilled professionals, was established to offer consulting engineering, professional architectural and energy consulting services to Condominiums and Coops, Boards of Education, Municipalities, Banks, Commercial Property Managers, Insurance Companies, Attorneys and Private Property Owners. Our professional services include Design Plans and Specifications, Forensic Engineering, Litigation Support, Construction Administration and Observation, Building Envelope Expert Services, Local Law 11/98 Inspections and Reports, Local Law 84 and 87 Benchmarking, Roof Consulting, Structural Engineering, Interior Design, Architectural Services, Property Condition Assessment(PCA) Reports and Mechanical, Electrical and Plumbing Design and Engineering and Energy Consulting Services.

Contact:

350 Seventh Street, Suite 1105
New York NY 10001
Phone: 646-292-3515
Fax: 646.292.3516


---
FRANKLEN GLASS CORP.
Glass, Mirrors, Tempered, Wireglass, Safety Glass, Colored Glass, Pattern Glass, Plexiglass, Plastics, Lexan, Custom Cuts & Shapes, Holes Drilled, Table Tops, Shelving, Partitions, Glass doors Storefronts, All Thickness, Installed or Delivered, 24 Hour Emergency Service

Contact:

64-19 Central Ave
Glendale NY 11385
Phone: 718-381-8181
Fax: 718-381-2514


---
Flag Waterproofing
A full service waterproofing and restoration company for all your building's restoration needs.

Contact:
Linda Peters
750 Elmont Road
Elmont NY 11003
Phone: 516-285-8899
Fax: 516-285-1700


---
FLANDERS GROUP


Contact:
Heather Dougherty
2850 Clover Street
Pittsford NY 14534
Phone: 585-381-8070
Fax: 585-381-3565


---
Flushing Savings Bank


Contact:
Anthony Campisi
42-11 Bell Boulevard, LL
Bayside NY 11361-2863
Phone: 718-512-2880
Fax: 718-224-8407


---
Fowler Route Company Inc.
The Fowler Companies have served the laundry equipment needs of apartments, condos, institutions and laundromats since 1952. We carry both coin and non-coin operated equipment in providing solutions to a broad range of businesses. Fowler also supports your operation with service and parts.

Contact:
Dan Schwartz
565 Rahway Avenue
Union NJ 7083
Phone: 908-686-3400
Fax: 908-686-8756


---
Graham Restoration
Graham Restoration Co., Inc. provides a full range of restoration, repair and maintenance services. We serve major commercial, industrial and residential clients in the Tri-State area, particularly in New York City.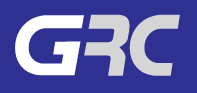 Contact:
Joseph Graham
59-45 56th Avenue
Maspeth NY 11378
Phone: 212-925-9630
Fax: 212-431-7057


---
HD Supply
HD Supply is your complete source for maintenance supplies, and fabrication and renovation services. With more than 22,000 in-stock items, low-order minimum, and freight-free, next-day delivery on most items to most areas, we supply the products you need when you need them. With the largest distribution network in the multifamily industry and more than 600 field representatives serving more than 130 markets, we offer the resources of a big company and the personalized service of a local supplier. Our goal is simply to provide you with the best products, fulfillment, support, and services in the industry.

Contact:
Regina Voarino
1100 John Galt Way
Burlington NJ 8016
Phone: 917-450-3013
800-431-3000
Fax: 631-692-9876


---
Heat-Timer Corporation
Heat-Timer Corporation offers a complete line of controls for the HVAC and plumbing industry. Over 70 years of experience insures that Heat-Timer specifically designs, tests and builds energy efficient control systems. Our controls can be used as stand alone, management systems or incorporate in our ICMS, internet communication management system.

Contact:

20 New Dutch Lane
Fairfield NJ 7004
Phone: 973-575-4004
Fax: 973-575-4052


---
HERCULES CORP.


Contact:
Andy May
550 West John Street
Hickville NY 11801
Phone: 516-822-9300
Fax: 516-822-9543


---
Hi-Rise Laundry
Development and operation of coin and debit card activated laundry facilities in apartment buildings in the New York Metropolitan area. Flexible lease terms with fixed rent and/or percentage adjustments sale and equipment leasing also available. Family-owned full-service personal attention by principles for over 25 years.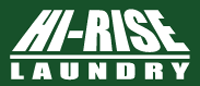 Contact:

68-61 78th Street
Middle Village NY 11379
Phone: 800-278-1633
Fax: 718-326-9417


---
HUB INTERNATIONAL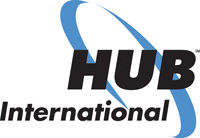 Contact:
Tara Giduce
1065 Avenue of the Americas
New York NY 10018-2506
Phone: 212-338-2395
Fax: 917-934-4661


---
Hudson Valley Bank
The mission of Hudson Valley Bank is to remain a financially strong, independent, local bank serving customers in select markets in ways that exceed their expectations, thereby creating superior shareholder returns and exceptional employee career opportunities. From deposits and loans to investment and leasing, Hudson Valley Bank offers comprehensive services to help individuals and businesses achieve their financial goals. Hudson Valley Bank offers many highly customized business banking products, such as its innovative Attorney Trust Account that helps lawyers manage their clients' trust and escrow accounts and comply with New York State regulations, and customized lock boxes and tenant security accounts for property managers. In addition to providing traditional delivery systems through its Branch network, Hudson Valley Bank offers deposit pick-up services, Online Banking, Easy Access Telephone Banking and ATMs.

Contact:
Sal Cortorillo
21 Scarsdale Rd.
Yonkers NY 10707
Phone: 914-768-6824
Fax: 914-774-7302


---
Infinity Elevator
Infinity Elevator is a full-service provider offering the following programs for all facilities, Preventative Maintenance: Our dedicated staff and skilled technicians are trained and proficient in all types of elevator/escalator systems and experienced in all venues. Major Modernization: Infinity offers cost effective programs for all facilities. The Infinity Team consists of experienced specialists in the Art of Modernization. New Construction: Whether your project requires a fast track pre-engineered package or a custom design application, the Infinity Construction Program offers you a complete NON-proprietary product line to choose from.

Contact:
Leon Ruddy
3 Harding Place
Little Ferry NJ 7643
Phone: 201-994-1555
Fax: 201-994-0023


---
International Blind Contractors
Produced by the finest window covering manufacturers and the foremost fabric houses, International Blind Contractors offers a wide range of products from which to choose: horizontal/ vertical blinds, solar and window shades, draperies and motorized systems.

Contact:
Norman Hollander
200 Park Avenue South
New York NY 10003-1503
Phone: 212-473-200
Fax: 212-353-3400


---
Itkowitz & Harwood
Itkowitz & Harwood is a boutique law firm with a wide-ranging litigation practice that has a thematic core of real property related matters. We are based in New York City, with offices in Manhattan, Chatham, Great Neck, Newark, and Connecticut. I&H handles complex trials (jury and non-jury) and appeals in both State and Federal Courts, including Bankruptcy Court. I&H brings together great lawyers, the most advanced legal technology, and innovative legal project management, delivering unmatched value to its sophisticated commercial clients.

Contact:
Jay Itkowitz
305 Broadway, Rm. 700
New York NY 10007
Phone: 212-822-1400
Fax:


---
JAD CORPORATION OF AMERICA
JAD Corporation, offers a complete line of high quality building maintenance products from manufacturers including Butcher's, Spartain, Rubbermaid, Georgia Pacific, Microtron, Osram Sylvania, G.E., and Philips Lighting. As a full line distributor of Building Pro floor care and cleaning systems and Nilfisk - Advance and NSS machinery, these products are all on display at our on-site state-of-the-art training center. In addition, JAD is a NYC approved supplier of garbage compactor bags, Street Tuff tubing, and Recycling bags. Our 30 year reputation speaks for itself.

Contact:

20-48 119th St.
College Point NY 11356
Phone: (718) 762-8900
Fax: (718) 463-8190


---
Kemper System Waterproofing
Kemper System is the worldwide leader, innovator and manufacturer of the highest quality, cold liquid-applied, fully reinforced waterproofing and roofing membranes in the industry. Architects, engineers, roofing consultants, quality contractors and building owners have come to trust Kemper System when only the best will do.

Contact:
Brett Steinberg
1 Reuten Drive
Closter NJ 7624
Phone: 201-833-8898
Fax: 201-767-4304


---
KEW FOREST MAINTENANCE SUPPLY
The North Easts most complete discount janitorial & building maintenance Supply Company. Same family owned & operated since 1938. Your One Stop Building Maintenance Supply Warehouse.

Contact:

59-16 Broadway
Woodside NY 11377
Phone: 718-205-5300
Fax: 718-205-3459


---
Knockout Pest Control
Knockout Pest Control, Inc. has been the premier pest management company in the metropolitan New York area since 1975. We provide effective, timely and professional pest management services to residential and commercial customers throughout Suffolk, Nassau, Westchester and Rockland counties, and in Brooklyn, Queens, Manhattan, Bronx and Staten Island. You can depend on us to help solve all your pest control needs. Knockout Pest Control Inc. is equally adept at addressing pest control issues for both homeowners and commercial enterprises, including apartment and office buildings, educational facilities, hospitals and adult homes. We have the experience, education and ability to control pest infestations, including Bees, Bed Bugs, Birds and a whole lot more. We get rid of the current problem and eliminate recurrences with both emergency services and monthly preventative care. What's more, as one of the ten largest pest control companies in the region, our entire team is trained to control your pest problems. Each of our certified technicians has a minimum of 100 hours of classroom and field training and also receives ongoing classroom instruction. You can be assured of the safest and most advanced pest control methods. We also offer pest control solutions that are "green" or safe for the environment.
-Commercial
-Industria
-Residential
-Bird Control
-Termite Control
-Quality Pro Green

Contact:
Arthur M. Katz
11009 Front Street
Uniondale NY 11553
Phone: 800-244-7378
516-489-7817
Fax: 516-489-4348


---
L&Z Restoration


Contact:
Zbigniew Jakubiak
384 Troutman Street
Brooklyn NY 11237
Phone: 718-383-4131
Fax: 718-383-6828


---
Lipari Trucking & Installations


Contact:
Artie Pulsinelli
127 Lagoon Blvd.
Massapequa NY 11758
Phone: 516-903-4017
Fax: 516-799-2170


---
Mackoul & Associates
Insurance advisors to over 650 cooperatives, condominiums, management firms and board of directors in the New York Metropolitan are for over 25 years.

Contact:

Park Avenue Court, Atrium Suite
214 West Park Avenue
Long Beach NY 11561
Phone: 516-431-9100
Fax: 516-431-4641


---
MAXONS RESTORATION


Contact:
Marisa Moss
280 Madison Avenue
New York NY 10016
Phone: 212-447-6767
Fax: 212-447-6251


---
McDonough Bolyard Peck
MBP is a multi-disciplined construction consulting firm. We assist clients with a broad range of professional services to help them manage their construction project or program from initial budget, through design and construction, to successful project closeout.

Contact:

2 Rector Street, Suite 1102
New York NY 10006
Phone: 212-964-4338
Fax: 212-964-4290


---
Metrocom NYC
MetroCom NYC provides sales and service of two-way radios, including Motorola, Vertex and Kenwood communications. Operating three fully staffed sales and service facilities in the metropolitan area, we also employ factory-trained FCC licensed technicians and engineers. In business over 26 years, Metrocom can design in-building communication systems as well as IT based building to building systems and wide area system coverage.

Contact:

33 East 33rd Street, 8th Floor
New York NY 10016
Phone: 212-532-7400
Fax: 212-532-6443


---
METRO ENERGY GROUP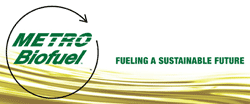 Contact:
Robert Leavy
500 Kingsland Avenue
Brooklyn NY 11222
Phone: 718-383-1400
Fax: 718-383-9565


---
National Cooperative Bank/NCB
NCB, FSB (NCB), a federally- charted savings bank is the only bank in the United States dedicated to delivering nationwide banking products and solutions to cooperatives and other member-owned organizations throughout the country. Serving both rural and urban neighborhoods, NCB is a leader in supplying grocery, health care, education and housing solutions to the nation's communities that are most in need. What makes NCB unique is that the bank was created to address the financial needs of an underserved market niche – people who join together cooperatively to meet personal, social or business needs, especially in low-income communities.
Contact:
Jay DiResta
250 Park Avenue #900
New York NY 10177
Phone: 212-808-0880
Fax: 212-808-4396


---
NATIONAL MECHANICAL SERVICES, LLC.
24/7 Service & Installation on all your Oil / Gas Boiler / Burner needs.

Contact:

137 29th Street
Brooklyn NY 11232
Phone: 718-369-2810
Fax: 718-369-2811


---
NATIONAL MAINTENANCE


Contact:
Richard Cuccia
82 Cantiaque Road
Westbury NY 11590
Phone: 516-338-6639
Fax: 516-338-6678


---
New York Heating Co.


Contact:
Butch
354 Humboldt Street
Brooklyn NY 11211
Phone: 718-782-3894
Fax: 718-963-2642


---
New York Plumbing Heating & Cooling
All phases of plumbing, heating, cooling and fire suppression systems. From a stopped-up sink to a broken sewer line, a leaky faucet to a broken water main. Experts in areas of heating, electrical controls, fire sprinklers/standpipe, repairs, tests, installations and maintenance.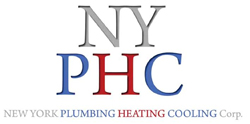 Contact:
Greg Quatlander
87-71 Lefferts Boulevard
Richmond Hill NY 11418
Phone: 718-441-6800
Fax: 718-849-2905


---
Nouveau Elevator Industries, Inc.
Elevator preventive maintenance service, modernization, repair, new installation and code compliance. Servicing commercial, residential and institutional facilities throughout New York City, Westchester, Long Island and New Jersey.

Contact:

74 Cayler Street
Brooklyn NY 11222
Phone: 718-349-4770
Fax: 718-349-4785


---
Nu Bath Inc.


Contact:
John Fred


Phone: 516-779-2963
Fax:


---
Pealrgreen Corp.
We offer a full-line of building maintenance, contractor and industrial supplies. Founded in 1934, our specialties include hardware, janitorial, garbage bags, tools, plumbing, electrical, and green seal products. Our 13 trucks service the Tri-State area with next-day delivery. Our prices are very competitive.

Contact:
Ken Nadel
30 Pine Street
New Rochelle NY 10801
Phone: 914-636-0505
Fax: 914-636-8951


---
Pepco Energy Services, Inc.
Pepco Energy Services, Inc., a wholly owned subsidiary of Pepco Holdings, Inc.,(NYSE:POM), provides commercial, institutional, government and industrial customers with comprehensive energy management solutions, and contracts for the supply of electricity and natural gas.

Contact:
John Manley
561 Acorn Street
Deer Park NY 11729
Phone: 631-940-1030
Fax: 631-254-0597


---
Phoenix Bridging Inc.


Contact:

132 Sutton Street
Brooklyn NY 11222
Phone: 718-963-9303
Fax: 718-963-9556


---
The Platinum Energy Group
Bain Mechanical/SNS Energy
Platinum Energy Group and its subsidiaries; Bain Mechanical, Platinum Plus and SNS Organization define what it means to be an integrated energy solutions provider. For more than 40 years they have delivered energy saving solutions to their clients in the NYC Multifamily community. Their core services include boiler repair/replacement, DHW design and install, BMS integration, Energy Efficient Lighting, gas conversions, steam to hydronic conversions and the sale of natural gas. Platinum Energy Group: Identifying Opportunities/recommending technologies and exceeding expectations.

Contact:

266 Bangor Street
Lindenhurst NY 11757
Phone: 631-691-1700
Fax: 631-691-1711


---
Plymouth Energy Group
Plymouth Rock Energy is a leading independently owned and operated Energy Service Company with operations in the Northeast delivering the highest level of customer service possible. With 60 plus years of experience, PRE help manage the energy needs of many homes, multi-family residences, small businesses and commercial and industrial properties. We offer a variety of products and services including electricity and natural gas supply, fuel oil, renewable energy, solar installations, oil to gas conversion and energy regulation & compliance. Contact us today for a free consultation.

Contact:

1074 Broadway
Woodmere NY 11598
Phone: 516-734-0408
Fax: 516-292-1417


---
Prestige Plumbing & Heating Co.
Incorporated in 2003, Prestige Plumbing & Heating has quickling grown to be a leader in the plumbing and heating service industry. We are a fully insured contracting firm holding the following licenses: NYC Licensed Master Plumber, NYC Licensed Fire Suppression Contractor and NJ Licensed Master Plumber.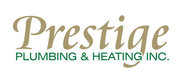 Contact:
Joseph Pertracatella
234 Grandview Avenue
Staten Island NY 10303
Phone: 718-447-8358
Fax: 718-494-1311


---
Pump & Motor Corp.
Sales & Service For All Types of Pumps & Motors. Free Inspections. 24 HR Emergency Service. Engineering Service and Warrant Programs. Discounts. High Speed Computer Balancing and much more.

Contact:
Zaneta Williams
201 Montrose Road
Westbury NY 11590
Phone: 516-333-4282
Fax: 516-334-7451


---
RAND ENGINEERING
Founded in 1987, RAND Engineering & Architecture, PC is a 60-person New York City firm that evaluates buildings and building systems and provides the design and specifications for repair, upgrades, and restoration. Specializing in co-ops and condos, our services include LL 11/98 facade inspections; administering exterior repair and roof replacement programs; upgrading heating, plumbing, and electrical systems; structural rehabilitation; historic restoration; interior renovations, building surveys, energy audits, green roofs, and sustainable design.

Contact:
Rand Engineering
159 West 25th Street
New York NY 10001
Phone: (212) 675-8844, ext. 216
Fax: (212) 691-7972


---
RCD Restorations


Contact:
Joseph Caggiano
2572 Bronxwood Avenue, Suite 202
Bronx NY 10469
Phone: 718-547-1778
Fax: 718-547-0889


---
Riverside LT
Riverside LT is a firm dedicated to assisting landlords and management companies with all of their landlord-tenant needs. We are particularly experienced in the complex legal issues involving nonpayment proceedings, holdover proceedings, and HP actions.

Contact:
Yoel Zagelbaum
3839 Flatlands Avenue, Suite 204
Brooklyn NY 11234
Phone: 718-977-5053
Fax: 718-682-0199


---
ROSENWACH TANK COMPANY, LLC
Rosenwach Family of Companies include Rosenwach Tank Co. wood / steel tanks, ASME U&R stamped, Herbert Rose Inc. building restoration, certified applicators of Johns Manville and Kemper Roofing Systems, United Tower Maintenance the cooling tower division, AMR Mechanical specializing in plumbing, filtration systems and pumps, and Sitecraft decking and wood site furnishings.

Contact:
Andrew Rosenwach
40-25 Crescent Street
Long Island City NY 11101
Phone: 718-729-4900
Fax: 718-482-0661


---
Sanitary Plumbing & Heating
As a premier plumbing and heating contractor in New York City, Sanitary Plumbing & Heating has been providing its customers with unrivaled plumbing and heating service since its founding in 1929. Fully insured and licensed by the City of New York, we offer comprehensive and cost-effective solutions guaranteed to exceed your expectations and take care of all your plumbing and heating needs.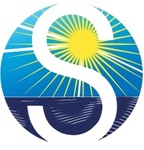 Contact:
Harris Clark
211 East 117th Street
New York NY 10035
Phone: 212-734-5000
Fax: 212-534-4349


---
Scientific/Nu-way/Boiler-Compactor-Environmental
Compactor sales and service. High power boiler cleaning and welding repairs. Asbestos Abatement.

Contact:
Irwin and Michael Sandler
1015 East 108th Street
Brooklyn NY 11236
Phone: 718-241-0200
Fax: 718-209-9232


---
Scott Landscape Design, Inc.


Contact:
Anthony Scott
472 Harriot Avenue
Harrington Park NJ 7640
Phone: 201-767-0326
Fax: 201-767-1301


---
SEBCO Laundry Systems, Inc.
Service and technology distinguish SEBCO as a leading laundry facility management company and one of the top supplier of laundry systems to the Tri-State area. SEBCO's reliability comes with over 39 years in the multi-family community. SEBCO prides itself on personalized service and prompt customer

Contact:
Steve Breitman, President
30 Route 22 West
Green Brook NJ 8812
Phone: 732-752-9000/1-800-SEBCO88
Fax: 732-752-9160


---
Securecom Group, Ltd.
The SecureCom Group has over 15 years experience in the quality of security systems. We assemble, test, install and maintain intergraded security systems for Residential, Commercial and Medical Institutions throughout the five boroughs in New York. Our success in the marketplace is based upon structuring our company's combined knowledge and resources to meet the client's needs. We have developed the infrastructure necessary to deliver systems, service and support 24 hours a day, 7 days a week. We work closely with our clients to provide service within their budget range.

Contact:
Angel Velazquez
92-18 Astoria Blvd.
East Elmhurst NY 11369
Phone: 718-353-3355
Fax: 718-353-2243


---
SCHECHTER & BRUCKER, P.C.
Schechter & Brucker, P.C. are attorneys that specialize in coop and condo law. The Firm represents over 135 housing companies, and has over 25 years experience.

Contact:

350 Fifth Avenue - Suite 4510
New York NY 10118
Phone: 212 244-6600
Fax: 212 244-6784


---
SERVICE DIRECTIONS INC.
Providers of SmartCard and coin operated multi-housing laundry rooms in central locations. Service 24/7 guaranteed. Commission checks on time.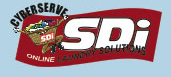 Contact:
Ronald Garfunkel
219 Riverdale Avenue
Yonkers NY 10705
Phone: 914-966-0677
Fax: 914-966-0953


---
SERVPRO of Port Jefferson
SERVPRO® of Port Jefferson specializes in the cleanup and restoration of residential and commercial property after a fire, smoke or water damage. SERVPRO® of Port Jefferson can also mitigate mold and mildew from your home or business.

Contact:
Lori Felice
2188 Nesconset Hwy, Suite 153
Stony Brook NY 11790
Phone: 631-881-9044
Fax: 631-553-7616


---
Sierra Consulting Group
Elevator and Escalator Engineering and Consulting

Contact:
Joseph Caracappa
42 Bayview Avenue
Manhasset NY 11030
Phone: 516-869-0729
Fax: 516-365-5353


---
Skyline Restoration, Inc.
We are among the top building restoration firms in the New York metropolitan area, having completed construction work on over a thousand residential, commercial, industrial and institutional buildings. We are committed to providing unparalleled service to our clients, completing every project on target. To ensure that we offer the highest level of expertise, we stay abreast of the latest developments in construction technology and the most current mandates of all city, state and federal agencies.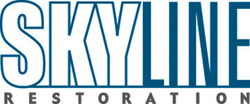 Contact:
Jasen Geraghty
11-20 37th Avenue
Long Island City NY 11101
Phone: 718-937-5353
Fax: 718-937-5784


---
Spring Scaffolding


Contact:
Effie Milonas
49-30 31st Place
Long Island City NY 11101
Phone: 718-392-4921
Fax: 718-392-4952


---
Stark & Stark
Stark & Stark offers a full range of legal services for businesses and individuals. Our attorneys are supported by a staff in excess of 200, who are dedicated to providing the highest level of service to each client. The firm attributes its growth and continued success to the dedication and quality legal representation provided by its attorneys and staff.

Contact:
David Byrne
1 Penn Plaza, Suite 2130
New York NY 10119
Phone: 212-279-9090
Fax: 212-279-9113


---
Technical Construction
Technical Construction is committed to providing owners, architects, and engineers with cost effective solutions applicable to the construction or repair of all structures. We have on very simple powerful concept once we set our sights on a goal - nothing stands in our way! Each job you do with us will deliver 100% satisfaction. That is our bottom line.

Contact:
Ellen Sollitto
750 Huyler Street
Teterboro NJ 7608
Phone: 201-288-4444
Fax: 201-288-4448


---
Time Warner Cable
Entertainment, up-to-the-minute information and cutting edge technology, delivering service to over one million customers. We guarantee on-time appointments and 24 hour customer support. Our city-wide fiber upgrade is designed to deliver hundreds of programming choices and high-speed internet service via our Road Runner modem venture.

Contact:

120 East 23rd Street
New York NY 10010
Phone: 212-420-5522
Fax: 212-420-4810


---
Total Restoration
Total Restoration, Inc. offers over a quarter century of experience restoring structures, residences, and possessions from the following types of damage. Water Damage | Fire Damage | ""Puffbacks""/Boiler Explosions | Mold and Asbestos Abatement

Contact:
Dennis Lombardi
285 Post Avenue
Westbury NY 11590
Phone: 516-333-5333
Fax: 516-333-5489


---
Tower Recycling Systems


Contact:
Maria Lacca
3043 Ridge Avenue
Egg Harbor Township NJ 8234
Phone: 609-442-4275
Fax: 609-641-1926


---
U. S. Energy Group
Reduce fuel-use across an entire building portfolio with: USE-Controller EMS (Energy Management System); USE Manager: Online energy monitoring, control, and fuel-use analysis; The patented Verifier Fuel Gauge, prevents oil theft, tracks inventory, and monitors use.

Contact:

78-40 164th Street
Fresh Meadows NY 11366
Phone: 718-380-1004
Fax: 718-380-1432


---
VERTICAL SYSTEMS ANALYSIS, INC. (VSA)
Vertical Systems Analysis, Inc. (VSA) is a fully-licensed engineering and consulting firm based in Manhattan, New York. We specialize in Vertical Transportation (elevators, escalators, lifts, dumbwaiters etc.). VSA provides engineering, design, traffic analysis, consulting, inspections, maintenance and modernization audits, evaluations and forensic services to our clients. We have the resources to handle new construction as well as modernizations and esthetic enhancements for various budgets.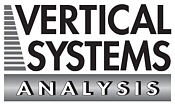 Contact:

322 Eighth Avenue, Suite 201
New York NY 10001
Phone: (212) 989-5525
Fax: (212) 989-6860


---
Ver-Tech Elevator Co., Inc.
With Ver-Tech your next elevator will be safe & reliable

Contact:

100-01 91st Avenue
Queens NY 11418
Phone: 212-375-1900
Fax: 718-850-9533


---
WIRECRAFTERS INC.
Tenant Storage Lockers manufactured by Wirecrafters generate income for the building while adding an amenity for residents. Our local rep is available for free a site evaluation, layout design, or proposal.
Contact:
Butch Sermones
6208 Strawberry Lane
Louisville KY 40214-2900
Phone: 1-800-626-1816
Fax: 1-502-361-3857


---
West New York Restoration of CT, Inc.
West New York Restoration of CT, Inc. was founded in 1984 by Principal Alfred Gallichio with the goal of providing high-quality contracting services in the field of exterior restoration, roofing and waterproofing.

Contact:
Alfred Gallichio
1800 Boston Road
Bronx NY 10460-4909
Phone: 718-617-5257
Fax: 718-617-5255


---
Yardi Systems, Inc.
Yardi Systems has been committed to the design, development and support of real estate investment management and property management software for nearly 30 years. With its Yardi Multifamily Suite, Yardi Commercial Suite and Yardi Investment Suite, the Yardi Voyager system is the most comprehensive single real estate management platform on the market today. Yardi serves clients around the world from offices in Asia, Australia, Europe and North America.

Contact:
Richard Malpica
Eastern Region Office
1 Underhill Road
Glen Head NY 11545
Phone: 516-609-6000
Sales: 800-899-7591
Fax: 516-609-6053


---
Result Page: